Tuesday, November 3, 2015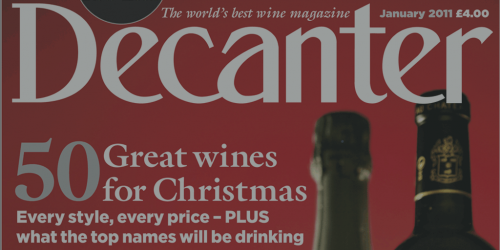 Decanter Magazine was established in 1975, today it is sold in print in 92 countries
Decanter World Wine Awards (DWWA) is one of the world's largest and most influential wine competitions. Judged by top wine experts from around the globe, DWWA is trusted internationally for its rigorous judging process.
Decanter Asia Wine Award[/b] (DAWA) is Asia's largest and most trusted wine competition. Judged by Asia top wine experts, it aims to provide a trusted source of recommendation for Asian consumers.
Decanter.com offers wine news, columns and recommendations.
Decanterchina.com is a bilingual (English and Chinese) website for Chinese wine lovers.
Decanter Events offers a programme of major wine tastings around the world.
DWWA 2015
Wines tasted: 15929
Total wines awarded: 11523 (72%)
International Trophy: 35
Gold Medal: 305 (1.9%)
Silver Medal: 1944 (12.2%)
Bronze Medal: 4810 (30.2%)
Commended: 3945 (24.8%)
DAWA 2015
Wines tasted: 2596
Total wines awarded: 2236 (86%)
International Trophy: 15
Gold Medal: 80 (0.8%)
Silver Medal: 443 (17.1%)
Bronze Medal: 1103 (42.5%)
Commended: 610 (23.5%)
Add comment
Fill out the form below to add your own comments