Sunday, November 26, 2017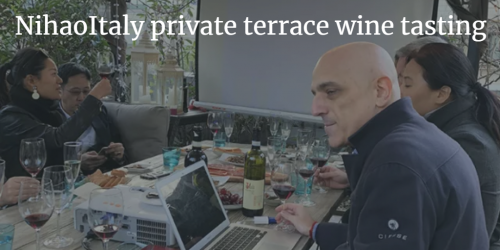 Shanghai (China), November 26, 2017 – On a sunny Sunday afternoon and on a beautiful private terrace on Taikang Road, 11 wine lovers from China, Japan, Italy and Germany joined a wine tasting organized by NihaoItaly.
Italian sommelier Vito Donatiello led the wine class from basic of viticulture to Barolo appellation guidelines and then guided the tasting of Valpolicella Classico DOC (Venturini) and a Barolo DOCG (Terredavino).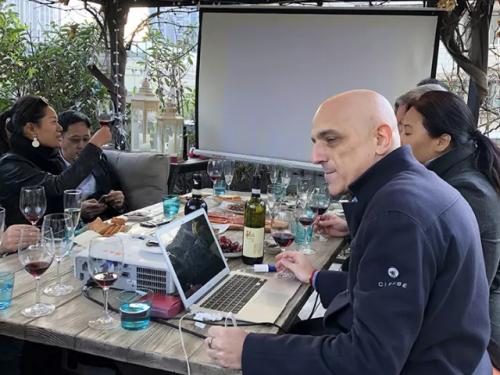 A private wine collection including Il Picchio, Chianti Classico DOCG Riserva 1991 (Castello di Querceto) and Barolo Monfalletto DOCG 1997 (Cordero di Montezemolo) was showed to the enthusiast wine lovers.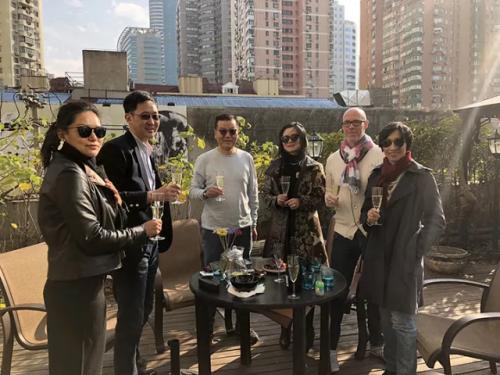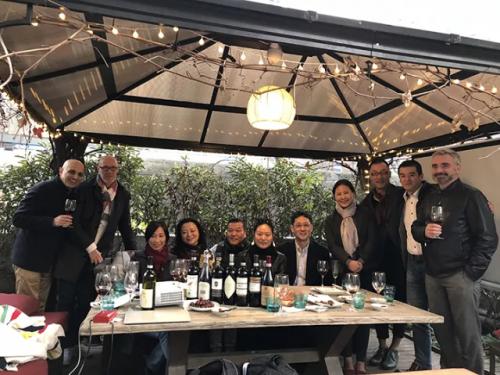 私密露台品酒会第三期回顾。
和来自中国、意大利、德国、日本的朋友们相聚一起,品鉴美誉为酒王的Barolo和精选Valpolicella。
意大利品酒师Vito Donatiello精彩的品酒课堂,教给了大家品酒的四大要领,传授给大家好多葡萄酒小贴士,确实受益非浅。
从Nebbiolo葡萄的种植区域,采摘,压榨,到如何酿造出一款世界知名葡萄酒Barolo,又从不同年份的葡萄到Barolo酒王(国王之酒)的由来,丰富多彩的历史文化,让大家对意大利的葡萄酒有了更深的了解。
更加开心的是我们的品酒师将自己珍藏的葡萄酒从酒窖带来,让大家赏鉴。尤其又一款1991年的基安蒂,是他要保留到大婚的那一天开瓶庆祝的!
感觉任务好艰巨啊!为了能尽快品尝到这瓶美酒,小编决定为品酒师介绍一位中国媳妇!欢迎单身女性踊跃报名。
NihaoItaly page on WeChat