Monday, June 4, 2018

The imported bottled still wine amounted to 2.55 billion U.S. dollars [about 740 million of bottles], an increase of 16.4% year-on-year, accounting for 90% of total wine imports and over 60% of total alcoholic beverages imports.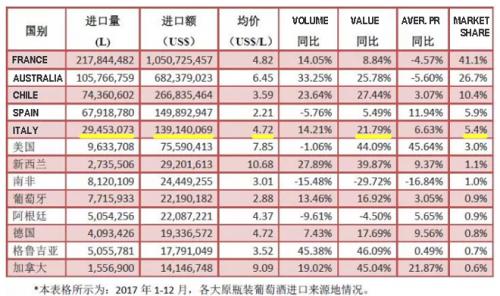 In 2017, France, Australia, and Chile are still the top 3 first exporter of bottled wine market to China, with a combined market share of 78.2%.
In 2017 Italy export of bottled still wine to China was over 39 million of bottles, 120 million of Euro [average around 4 Euro/liter or 3 Euro/bottle], recording an increase of 21.8% year-on-year and the 5th largest market share of 5.4%.
Source: http://www.cccfna.org.cn