Monday, July 16, 2018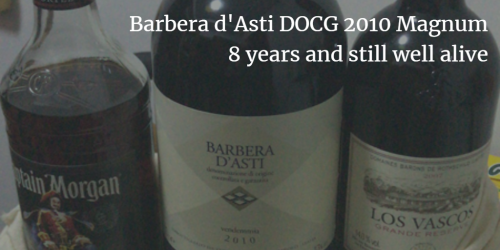 Pleased to be invited by Max and Jessica, we had a nice late dinner on their terrace enjoy a lovely Shanghai alfresco summer night.
After the fist bottle of wine, we open the second one, it supposes to be a technical tasting to evaluate how a simple wine (in this case simple means no wood ageing contribution) could decrease after 8 years.
Very surprised to find out that Barbera is not dead, has not passed its peak, instead it is still well alive, fresh and flavorful.

For the records: Terredavino, Barbera d'Asti DOCG 2010