Wednesday, October 10, 2018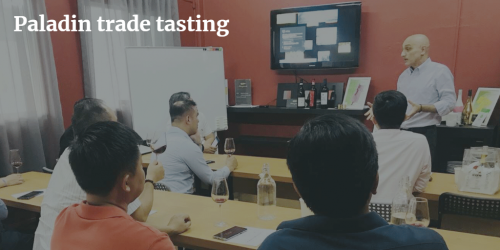 Singapore, October 10, 2018 - Paladin family started writing their wine story as far back as 1962. Vineyards and cellars are located between Veneto and Friuli, where the two regional cultures melted together.
Vito Donatiello participated in this Trade Tasting and introduced Prosecco Millesimanto ("vintage") DOC and Ripasso Superiore DOC.