Monday, November 12, 2018
Shanghai, November 12th 2018 - Gambero Rosso comes back to Shanghai to present a selection of Tre Bicchieri rated wines (the highest score), awarded in Vini d'Italia 2019 guidebook.

Vini d'Italia guidebook has reached the 32nd edition, today translated into English, German, Chinese and Japanese. The guide reviews 2,485 wineries and a total of 22,000 wines, awarding the classic scores ranging from 1 to 3 Glasses according to the quality of the label. This year 447 Tre Bicchieri have emerged: Tuscany leads the way with 85 awards.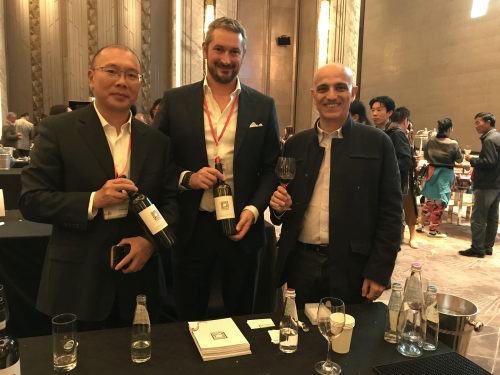 Vito Donatiello tasting Cinciano Chianti Classico DOCG from Poggibonsi