Monday, November 28, 2016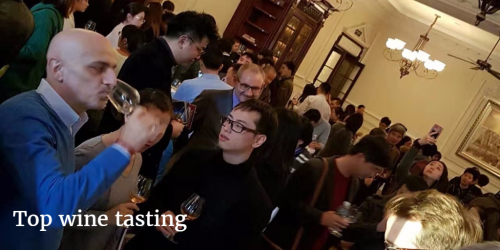 ASC World Wine Tour: 130 wines from 20 renowned wineries from around the world.
Started the tasting with some fine white such as:
Louis Jadot Bourgogne Chardonnay AOC
Trimbach Riesling Alsace AOC
Trimbach Riesling Cuvée Frédéric Émile Riesling Alsace AOC
Trimbach Gewurztraminer Alsace AOC
Then moved to top Italian reds, such as:
AloisLageder Pinot Noir Alto Adige DOC 2013
Michele Chiarlo Tortoniano Barolo Riserva DOCG 2009
Banfi Brunello di Montalcino DOCG 2011 (super rich and well balanced, the king of my tasting)
Masi Costasera Amarone Riserva DOC 2009
Finished with 4 different Ports from Taylor and Fonseca, from aged Tawny to Late Bottled Vintage.
[Read More…]
Saturday, November 5, 2016
6 billion coffee cups (including espresso and cappuccino) are served in Italian "bar" in a year with a turnover of 6.6 billion Euros and an average of 175 daily coffee served in every coffee shop.
Considering the Italian population between 18 and 65 years old is 34,7 million, that means every other Italian buys a cup of coffee in a bar daily.
While Italian bars brew 17 million cups per day, the whole world enjoys an astonishing number of 2 billion cup a day (read the BBC News article)
Data elaborated from FIPE
Source: La Repubblica article
Posted by vdonatiello at 11:00