Friday, September 18, 2015
Jorg ans Wsana invited to a nice and informal German wine tasting. The very first 4 bottles in China (hand-carried) of Weingut Rings - the 200th and newest addition to VDP members - showed 4 rieslings from the same winery with very distinctive taste.
Since 1 June 2015, Weingut Rings in Freinsheim/Pfalz has been accepted as a new member of the VDP national association, the 200th estate to be ranked. The VDP.Pfalz now has a total of 26 member estates.
"In order to guarantee a constantly high level of top-quality products and estates, new members are only accepted after a stringent examination. Not only is continuous wine quality a decisive prerequisite for membership, but also a commitment to sustainable viticulture and the preservation of great sites."
Tuesday, September 15, 2015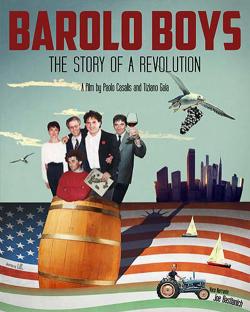 "Barolo Boys - The Story of a Revolution" is a 2014 documentary film about the story of a group of young winemakers who in the 80's and 90's dramatically changed the world of Barolo wine, in the Langhe, north-western Italy.
After almost 30 years, what is left of that experience? As one of the film's characters (Marc De Grazia) asks, "what revolution has ever been successful?"
Thanks to The Wine Guy for organizing the event: movie broadcast and Marchesi di Barolo wine tasting.
(Sep 15th, 2015 at YunCai Cafe on 260 ChangShou Rd, Shanghai)
Tuesday, September 8, 2015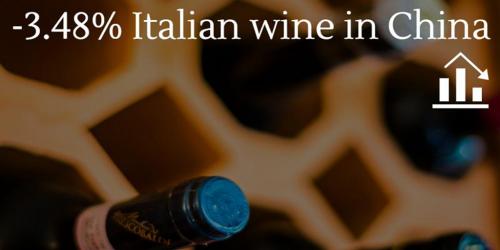 In the first half year of 2015, it seemed that the wine market was rebounding.
According to data from CAWS (China Association of Importer & Export of Wine & Spirit), 1st semester of 2015 saw imported wine total +30.7% (value, year/year), bottled wine category (which excludes sparkling and bulk wine) +33.2% (value, year/year).
-3.48% Italian bottled wine in China
Italy, the 5th largest exporter with 4.79% market share, registered an increase of + 21,20% in quantity (over 15 million bottles), but a decrease of 3.48% in value (about 37 million Euro), as a result the average price dropped below 2.5 Euro/bottle (750 ml)
[Read More…]