Thursday, March 10, 2016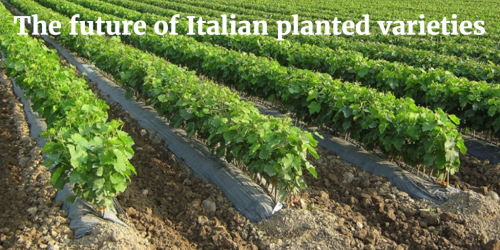 The analysis of vine nurseries production data allows to know the real supply of plants (both varieties and quantity) and to assume what will be the future of Italian wine production.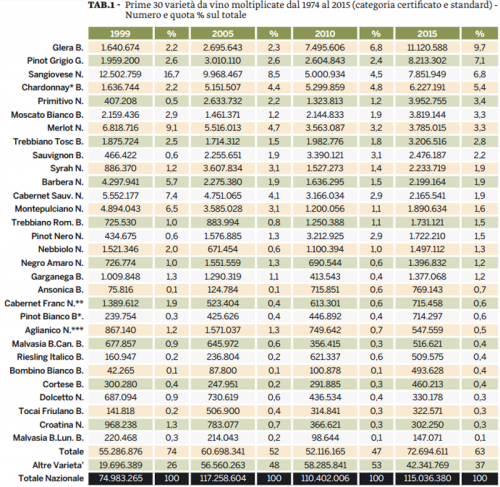 Should be noted that in 2015 the top 20 varieties feature:
11 red wine grapes and 9 white wine grapes
together they represent almost 60% of nursery production: red wine rootstocks account for 25.6% while white wine rootstocks represent 33.9%
of these 20 varieties only 8 are international (Pinot Grigio, Chardonnay, Merlot, Sauvignon Blanc, Syrah, Cabernet Sauvignon, Pinot Nero and Cabernet Fran ), while the remaining 12 are native varieties (Glera, Sangiovese, Primitivo, Moscato Bianco, Trebbiano Toscano, Barbera, Montepulciano, Trebbiano Romagnolo, Nebbiolo, Negroamaro, Garganega and Ansonica).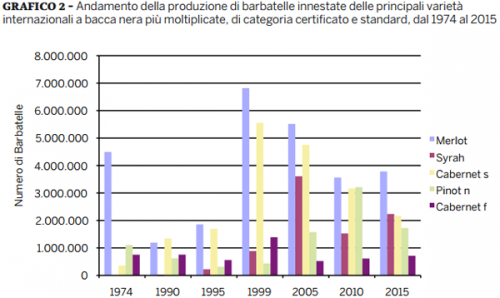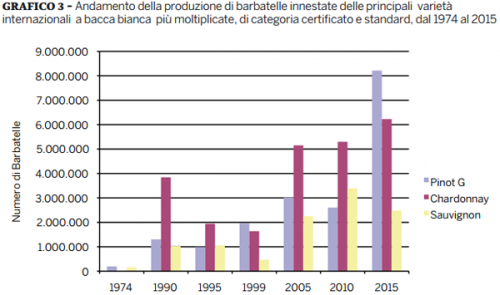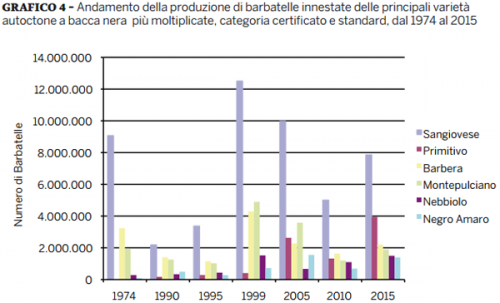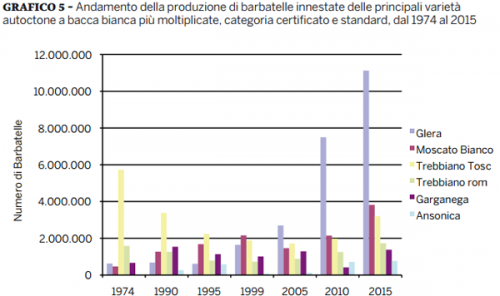 Out of over 115 million rootstocks produced in 2015, about 80 million are for domestic market and the remaining 30% are for export.
With the beginning of the 2000s we will also begin to clarify many rootstocks similarities. Like the case of Vermentino cultivated in Sardinia and Tuscany and its synonyms Favorita and Pigato cultivated, respectively, in Piedmont and Liguria; or of Verdicchio and Trebbiano di Soave called also Lugana Trebbiano, grown respectively in the Marche and in the westernmost province of Verona or, finally, the Alicante variety, Cannonau and Tocai Rosso grown respectively in Sicily, Sardinia and the province of Vicenza.
source: Il Corriere Vinicolo (Unione Italian Vini)