Monday, December 19, 2016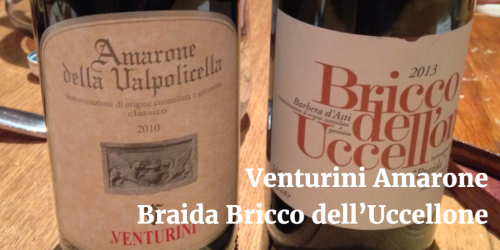 Venturini, Amarone della Valpolicella Classico DOCG 2010
AIS – Wine Tasting Form
Shanghai, 19th December 2016
Red Wine
Appellation: Amarone della Valpolicella Classico DOCG
Alcohol: 16%
Vintage: 2010
Visual: limpid, clear ruby red, consistent
Olfactory: intense, moderately complex (floral:violet, fruity: marasca, spicy; pepper), fine
Taste-olfactory: dry, warmth, moderately smooth, moderately fresh, moderately tannic, moderately sapid, full body, moderately balanced, moderately intense, persistent, fine quality
Final consideration: mature, moderately harmonious
from Venturini Amarone website:
Vineyards: vines average 30 years old, yields 60ql per hectare and 24hl per hectare
Vinification: temperature controlled maceration for 45 day, ageing 24 months in large oak barrels followed by 6 months in bottle.
Characteristics: vino rosso di grande importanza, corposo, intenso ed elegante. È secco, generoso, con profumo etereo ed equilibrato, sapore robusto, caldo e vellutato con retrogusto gradevolmente amaro.
Awards: Wine Enthusiast 93 point
=====
Braida, Bricco dell'Uccellone Barbera d'Asti DOCG xxxx
AIS – Wine Tasting Form
Shanghai, 19th December 2016
Red Wine
Appellation: Barbera d'Asti DOCG
Alcohol: 15%
Vintage: 201x
Visual: limpid, clear ruby red, consistent
Olfactory: intense, moderately complex (floral:violet, fruity: marasca, spicy; pepper), fine
Taste-olfactory: dry, warmth, moderately smooth, moderately fresh, moderately tannic, moderately sapid, full body, moderately balanced, moderately intense, persistent, fine quality
Final consideration: mature, moderately harmonious
from Braida Bricco dell'Uccellone website:
Vinification: temperature controlled maceration for 20 day, ageing 15 months in barriques followed by and 12 months in bottle
Characteristics: intense ruby red with purple hues. Notes of red berries, mint and vanilla. The bouquet is rich, aromatic and complex with a remarkable intensity and multilayered concentration. The wine is generous, voluptuous and full-bodied with a multidimensional structure, perfectly balanced between the grape characteristics and high quality oak, with a persistent long finish.
Awards: I VINI DI VERONELLI 93/100; VINI D'ITALIA GAMBERO ROSSO: 3 Glasses;VINI D'ITALIA L'ESPRESSO: 16,5/20; WINE SPECTATOR: 92/100; ROBERT PARKER: 93/100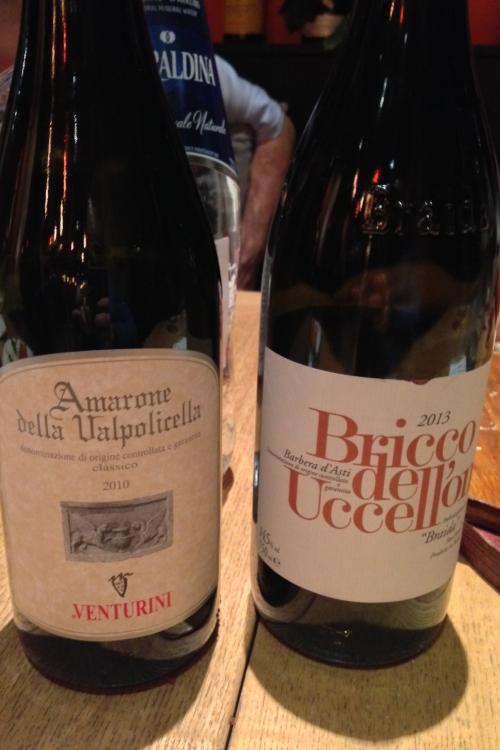 Tasted with friends at Seve Italian Restaurant on Huashan Rd, Shanghai.