Saturday, January 21, 2017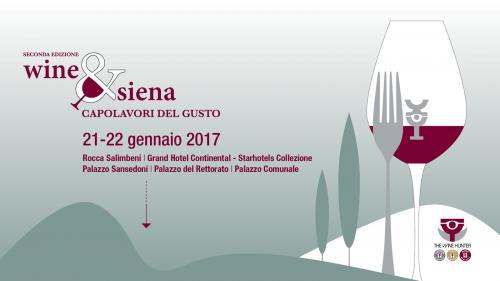 Tasting wines while admiring 14th century art in Siena Town Hall or in the historical halls of the Rocca Salimbeni or even in Aula Magna of one of the oldest universities in Europe, already active in 1240. This and much more is Wine & Siena, the event dedicated to excellence of wines in the most medieval among the Italian cities.
Wine & Siena exhibition, by the creators of the famous Merano Wine Festival, is a walk in the middle ages to discover the best Italian wine producers - around 200 selected wineries.
Siena, moreover, with its 5 DOCG, is the center of the great Tuscan wine production which is appreciated worldwide.