Tuesday, November 17, 2015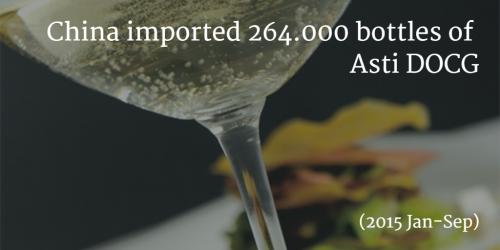 The aromatic and sweet bubbles of Asti DOCG are among the most exported Italian wine worldwide.
Data from Asti DOCG consortium says that China imported in 2015 Jan-Sep 264.000 bottles, which result on a estimated total 360.000.
[source; Consorzio Asti DOCG]
Unfortunately the volume decreased compare to same period last year (2014 Jan-Sep 350.000 bottles – 24,5%), but it is still a significant number – something like 3 small 20" container arriving in China every month as average.
Add comment
Fill out the form below to add your own comments